The demand for technologically sound professionals is at an all-time high. Did you know that the tech job positions in the U.S. alone grew to 3,91,000 by December 2020? Besides, software developer jobs accounted for 62,900 out of these total tech job postings. 
Also, the average median salary of a software developer is as high as $107,510.
So, do you see How to become a software engineer as becoming the most sought-after career choice or What to study to become a software developer? From competitive salaries to the opportunities to learn and hone new technical skills, a software developer's job can be a milestone in your career.
Six Best Ways to Become a Software Developer
You can code your way to success and get answers on how to become a software Engineer through the following simple steps:
1. Earn a Computer Science (CS) Degree
The first way to become a software developer is to go the traditional way and get enrolled in a four-year extensive computer science course. You will get comprehensive knowledge regarding software developer courses and designing and development through this course. The course will also provide you with knowledge about data structures and algorithms backed with theoretical information.
With a comprehensive learning environment, along with access to supportive mentors and professors, a whopping 75% of developers go for a bachelor's degree or higher for becoming a software developer.
However, a proper college education isn't only expensive but is time-consuming too. So, if you have limited time and resources, a proper college degree might not be the best option for you. Also, while the software keeps getting updated regularly, the textbooks don't. As a result, theoretical knowledge isn't going to help you until you keep yourself in sync with the latest innovations in the software industry.
2. Master Various Programming Languages
Software development isn't only about coding. You need to understand the basic concepts of certain programming languages. C++, JavaScript, Python, and Ruby are a few of the many useful programming languages that can help you go a step ahead with your journey as a software developer.
3. Join a Community of Developers
Learning amidst the vicinity of like-minded developers always helps. You don't only get guidance from experienced developers, but also find a robust support system in them. So, go ahead, and find communities in your niche. These communities can range from various social media groups of developers to an in-person meet-up where you can share your learnings and clear your coding doubts. You can join Geekster's discord community to learn new things about programming. Get the easy way how to become software engineer in India.
4. Enroll in a Coding Boot Camp
If you are short on time and resources, a coding boot camp can be your savior. You will get a deep insight into the coding world and get access to in-demand programming skills through the boot camp. Further, the program will enhance your coding knowledge through a fast-paced curriculum. The program consists of courses on full stack web development and advanced web development. 
The duration of the course ranges from three to six months. These courses are flexible and offer both part-time and full-time schedules. So, whether you are a fresher or a working professional, the coding boot camp can help you upskill yourself as a software developer.
5. Opt for Self-Induced Learning
You can be your mentor by leveraging self-learning coding opportunities. There are a lot of educational websites that provide free coding tutorials to prospective software developers. However, you can benefit through self-learning coding courses only when you can keep yourself on track and productive.
With no monitoring and guidance, self-learning tutorials can be difficult for people who need the motivation to upskill their coding abilities, and this will help you how to become a software Engineer. 
6. Gain Experience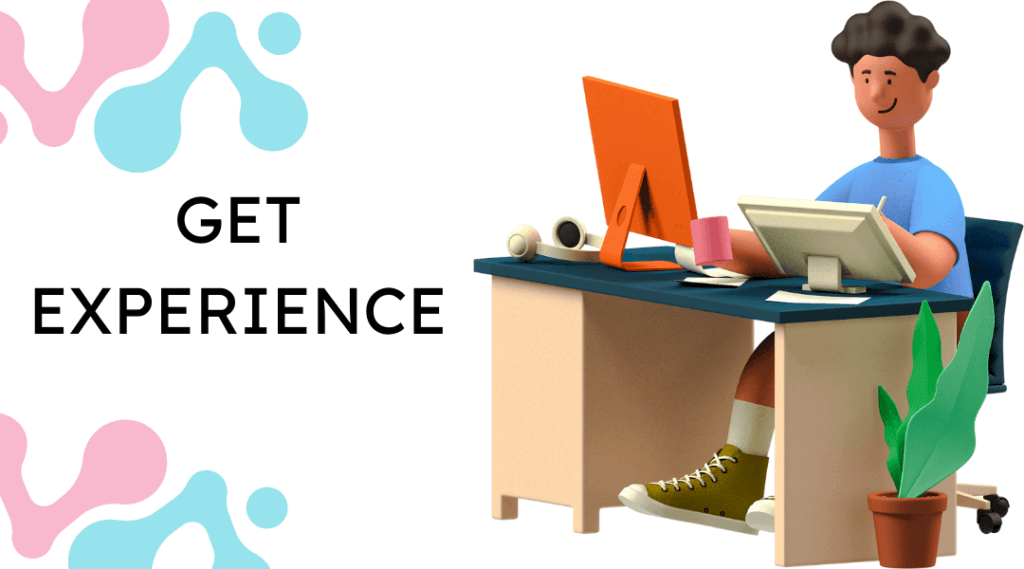 Landing a good software developer job depends upon the kind of experience you garner throughout your learning period. Whether you have a proper CS degree or have enhanced your coding skills through a boot camp, practical knowledge of your learning is critical. Hence, you should try putting your knowledge into the practical experience by working on various web development projects. 
Internships can also come in handy for getting hands-on industry experience. The exposure and experience you get during your internship period can help you land a full-time software developer job easily.
You can even try your hands on open-source projects and show them to recruiters at the time of the interview. A great way of showing your work is by building an online portfolio of the software and codes developed by you.
Wrap Up
You can either go the traditional way and get a CS degree or take a more contemporary approach and enroll in a coding boot camp. You can also join regular coding meetups and get into the self-learning coding mode. 
In a nutshell, whichever approach you use, make sure it helps you hone your coding skills while improving your analytical and problem-solving techniques.
So, go ahead, begin your learning of How to become a software developer, and get your dream job now. You will see how Software developer courses will help you pave new avenues for success in your professional life. If you still have doubts about who are software developers visit this article.
FAQ'S
Q – 1 What are the eligibility criteria for a CS course?
Ans- You are eligible for a CS course if you have completed your senior secondary education with physics, chemistry, and maths (PCM) as your core subjects. The minimum mark for applying for the CS course is more than 60%.
Q – 2 How can a coding Bootcamp help me get a job?
Ans – Coding Bootcamp not only upscales your skills but also plays a pivotal in improving your soft skills. They also carry mock interviews and provide you with ample career guidance from industry experts. Besides, they also provide you referrals to your dream companies. With such extensive guidance, landing your dream developer job becomes easy.
Q – 3 What kind of Portfolio does a software developer need?
Ans – A portfolio is a great way of showcasing your programming skills. It should include the live projects you did such as the software you created or the app you developed. Simply put, a portfolio is like your personal brand which gives a potential employer a clear understanding of your previous work, the talent you have, and how you can be a good fit for their company.