What is a Coding Bootcamp?
A coding bootcamp is a technical training program that educates its candidates on the programming skills that are highly demanded by employers.
Coding is now accessible for learning at home. As opposed to going to a college for a certain number of years pursuing a full-time course which can cause them to spend from 40 to 100 hours consistently, Online coding bootcamps are a developing industry that aims to transform itself into a dazzling alternative. These bootcamps have attracted a ton of media incorporation and are emerging to become a parallel university. Software development is a colossal, complex subject, and has several nuances and complexities that an average person would not be able to comprehend without assistance. Nevertheless, with the aid of world-class and experienced tutors who have a pleasant foundation, they make learning procedures significantly less complex in coding bootcamps.
During the past 4-5 years coding bootcamps have begun to spread and become a popular method for many students and working professionals looking to get into the coding world without the challenges they otherwise might face. A plethora of them offer much quicker timelines, such as 4-6months programs, and most are relatively more affordable.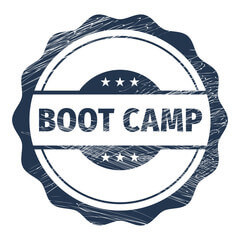 Why Coding Bootcamps are Important?
Coding is referred to as the language of the future. As Morgan Walker rightly put, "Coding can be used in several different areas of life outside of just coding. I believe coding will eventually be a language that everyone will want to speak, and starting now will only put people ahead of the game." Becoming a part of coding bootcamps is a manageable as well as a viable path to transition into a career in web development as a supplement or alternative to graduating in computer science with a 4-year degree.
Pros of Coding Bootcamps
1. They are Cheaper
Save money and get it done faster? It does sound like a win-win. One of the primary draws for attending best coding bootcamp 2023 is its cost-effectiveness and the amount of time it consumes to graduate. According to a course Report, one year's tuition at a top computer science university is triple or quadruple the price of the entire coding bootcamp. Besides being great for your pocket, bootcamps permit you to complete all your coursework in about 12 weeks for full-time students or 24 weeks for part-time, rather than 4 long years. This also implies far less student debt. Also, you get to be employed in your new career sooner, enabling you to start earning a salary to help pay off any debt you have much more conveniently and quickly than if you were studying for years at a university or college.
2. Several are Online
The less hindrance there is in learning anything, the better you will be in the long term. Some find it to be beneficial, while others feel that physical location is key to learning. Many of today's bootcamps offer remote curriculums, clubbed with online group chat sessions and weekly or monthly meet-ups with the entire batch in various cities. Best Coding bootcamps 2023 online also open the doors to those who might not have a reliable form of transportation or that live in parts of the city that might be remote.
3. No Textbooks Required & Practical Curriculum
Companies want you to learn programming languages. And most have abundant documentation online along with forums and support centers in case of a query that may arise. Technology is constantly changing- and so should the curriculum. Coding bootcamps provide an industry-inspired curriculum that is constantly upgraded and Also the Best coding bootcamps 2023 to get a job in the tech world. Coding bootcamps, in today's time, are designed to get you coding on day one with hands-on lessons and guidance from industry professionals.
The Other Side of the Coin: Cons of Attending Coding Bootcamps
While bootcamp programs help you to make your first move in the tech industry as a web developer or a software developer instantly, Online coding bootcamps do suffer from a few shortcomings.
1. Narrow Focus
A coding bootcamp does not offer any of the other fluff or extracurricular other than you mastering the skills of coding. Bootcamps are all about deep-diving and getting down to the nitty-gritty, top-priority material rather than exploring new disciplines or hobbies. Your schedule will not be riddled with electives that you may never use. Instead, your days will be crammed with the most relevant information that you will require to become a coder. That is why coding schools are cost-effective.
2. Sometimes a Degree is Still King
Some employers tend to place greater value on a four-year degree, even though coding bootcamps are rising alongside the demand for coders. The best online coding bootcamp in India or in any country tend to educate you in one area of computer science, whereas a computer science degree allows time to dive into different areas in the field, as well as gain a wider variety of experience. However, coding schools are now collaborating with hiring managers and employers to solve this problem.
3. Too Fast to Keep up
Coding bootcamps are constructed to be quick to enable you to launch or enhance your career. While they save you time, attending a coding bootcamp means you will be working in overdrive to cover the curriculum. One needs to be 100% dedicated to learning all day, every day. It will take grit and determination to accomplish the goals but the reward makes everything worthwhile.
4. Final Thoughts
If you are interested in getting into the field of programming, coding bootcamps are for sure a buyable alternative. They are yet to become the perfect futuristic way that learning is going to happen but you must definitely keep an eye on budding online coding bootcamps because they do have extremely high potential to help you become a skilled coder.
FAQ'S
Q-1. What exactly is a coding bootcamp?
Ans. A coding bootcamp is essentially a concise program that teaches its students coding fundamentals and prepares them for a career in web development and different other types of programming.
Q-2. Who is an ideal coding bootcamp student?
Ans. A person with a passion for the technology industry, solving problems, thinking analytically and logically, and are savvy with computers, a coding bootcamp might just be the perfect. One must do a little research about the field prior to starting the application process. Make sure to be ready before diving in.
Q-3. Do I need any general education or college credits to be eligible to apply?
Ans. Coding bootcamps do not require you to have a degree to apply. It works out in favor of high school graduates who are ready to jump right in and start their career, or for people who wish to switch careers.
Read some latest articles:-