Soft Skills in Engineering Job interviews are more important than you think. Technical skills can take you to the door of success but soft skills enhance your chances of advancing towards it. Let's talk about the Importance of Soft Skills in Tech Job Interviews
Mark Zuckerberg would not have made it to the youngest billionaire list if he were confined in a room just creating programs and writing codes. His social and interpersonal skills were deemed crucial for his massive success, and all that comes under soft skills. Looking at his career growth, it would be wise for candidates to understand the importance of soft skills development in professional life.
Today, a techie does more than just create and format software programs. He/she coordinates with the team, identifies and addresses roadblocks, communicates with the clients, and manages one or multiple projects at a time—all at once. And this is all that employers seek in a candidate today. That's why soft skills in engineering are really important.
Read any job description, you will find at least five interpersonal skills mentioned in the 'requirement' list. This has upthrust the importance of soft skills in tech interviews. Therefore, it would be safe to say that it takes the right mix of technical and soft skills for a tech candidate to succeed in his career.
What Are Soft Skills?
Soft skill is a mix of interpersonal skills, social skills, and communication skills that enable individuals to work with other people in harmony. Simply put, technical skills help an individual to score a job, while soft skills help retain it. However, unlike technical skills which are taught and learned pretty straightforwardly—soft skills take a long time and route to shape an individual as intended.
Take, for instance, a senior programmer at an IT firm is typically tasked with writing, coding, testing, and analyzing software programs and applications. However, he is supposed to possess skills to perform additional tasks like efficient communication with non-technical staff, proven analytical and problem-solving ability, and execute tasks in a high-pressure environment. This makes it important for hirers to evaluate desired soft skills in candidates during the hiring process. It ensures that the chosen candidate is the right choice for the job.
Essential Soft Skills To Learn For Engineering Job Interview
Soft skills in engineering make an integral part of career development. Every soft skill is essential in one way or another; however, a few are 'must learn' to obtain a higher trajectory in your career. We have compiled a list of soft skills needed for a full stack developer in tech interviews that are fundamental to enhancing your professional personality.
1. Communication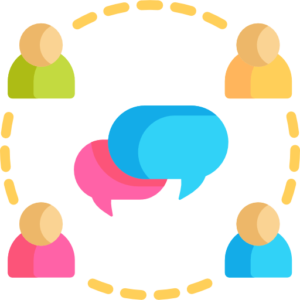 It goes without saying how effective written and verbal communication can add stars to your workplace performance. IT professionals are supposed to compose emails, proposals, and design documents. Additionally, verbal communication is essential to communicate with the team effectively. IT professionals often have to explain technical processes in layman's language to non-technical persons, this is where seamless communication plays a bigger role.
2. Critical Analysis and Thinking Ability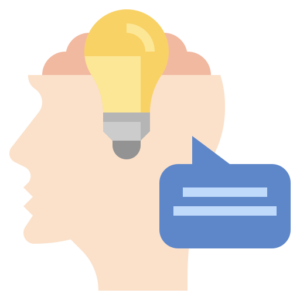 It is one of the most sought-after soft skills for technical and non-technical people alike. It is the ability to think logically about an issue as it aids the thinker to reach the most suitable decision. Employers seek candidates with proven critical thinking capabilities for the betterment of the firm.
3. Creativity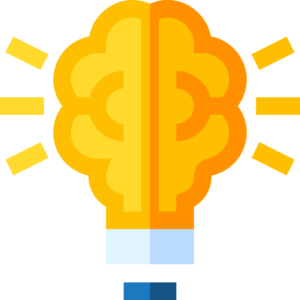 IT Professionals have to come up with services and products to fulfill customers' tech needs. This is a futuristic process that includes a lot of trial and error. It elongates the process and it requires a lot of imagination and creative problem-solving to tailor-made the product to customers' needs. The requirement to foresee how their service or product will look in the future requires a fair share of imagination, making the complete process a creative one.
4. Adaptability and Flexibility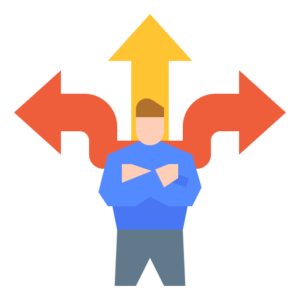 The basic requirement of any job is to adapt to the situation. There are times when things go south in ongoing projects, and professionals need to make changes at the last moment. It is a time when an employee's adaptability and flexibility are tested. Employers seek candidates who take criticisms positively and come up with creative solutions to a problem at the earliest possible time. To be a problem solver, the employee first needs to practice giving attention to detail and quick thinking.
5. Leadership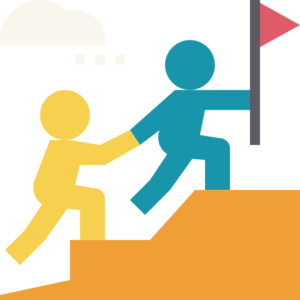 A project manager requires strong leadership skills and team-building capability, both of which come with experience. They are also required to manage resources and move further with the business processes while keeping an eye on the end goal.
There are chances that techie will find themselves between client and vendor management. Here, effective communication will come in handy.
Ways You Can Master Soft Skills
Now that you know the soft skills in professional life or soft skills in engineering, you can optimize your CV by including essential and relevant interpersonal and social skills to stand out in a sea of resumes! But, how do you acquire these in-demand skills? Some people naturally possess skills like effective communication. But others might not have this innate ability but can always practice acquiring certain personality traits.
If you are pursuing studies, you might come across several opportunities that you can get to expand your horizon and social skills. Taking classroom assignments can help you hone your creative skills, receiving critical feedback can help you develop resilience, and undertaking group projects can be instrumental in strengthening teamwork and leadership abilities.
Recent graduates should either bag an internship program or part-time job to understand how a workplace functions. This can be their first contact with the professional world, and build a professional network.
Professionals who are seeking to accelerate their career growth or preparing for job interviews should not undermine the importance of soft skills in tech interviews and follow the following skills required for full stack developers.
1. Stay open to feedback
2. Communicate often
3. Show active participation during conversations
4. Put efforts to build positive relationships
5. Practice thinking out of the box
6. Improve your productivity
7. Stay flexible
8. Increase ability to take initiative
Acquiring the right soft skills can differentiate you from lots of candidates with the same technical skillset. This can improve your chances of scoring the job. Think about the importance of soft skills in engineering as a tool for survival in this competitive jungle.
FAQ'S
Q – 1 What are Soft skills?
Ans – These are personality traits that tell an individual's relationship with other people. In the workplace, soft skills are the personal attributes that allow employees to communicate effectively and work harmoniously with their co-employees.
Q – 2 Why are soft skills important to employers?
Ans – Candidates with relevant soft skills can considerably accelerate work productivity and direct the team to move in the right direction. Employers invest in such employees to harness their resources to the fullest and develop a healthy working ambiance in the office.
Q – 3 Which soft skills should I acquire to crack a tech job?
Ans – There are tons of soft skills out there that can help you with your upcoming interview. However, the following should remain on the top of your priority list: communication skills, creativity, problem-solving ability, and workplace flexibility.
Q – 4 How do you show soft skills in an interview?
Ans – The five easiest ways to demonstrate soft skills in a job interview are by enlisting the following traits in your resume or proving how you harness the following traits in your past work to bring success.
a. Perseverance and dedication
b. Problem-solving
c. Teamwork & Collaboration
d. Time management
e. Persuasion
Read Other Articles:-
Top 10 Most Popular Web Development Frameworks
Top 10 Python Developer Skills
6 Awesome IT Jobs In Demand In 2023